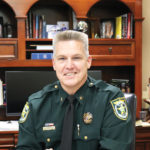 Do you have information about a crime? Do you know that there is an anonymous way to provide information to police and possibly receive a cash reward? Emerald Coast Crime Stoppers is a program that involves the public, the media and the police in the fight against crime. Simply stated, the Crime Stoppers concept is based on the principle that someone – other than the criminal – has information that can solve or prevent a crime. It offers anonymity and cash rewards of up to $3,000 to those who furnish information that helps law enforcement solve crimes, locate wanted fugitives, recover stolen property and obtain illegal narcotics.
What most people don't realize is Emerald Coast Crime Stoppers is not a branch of any government or law enforcement agency and there are no tax-payer dollars used to pay the reward money. It is a non-profit 501©3 organization run by a civic-minded, volunteer board of directors who meet monthly to approve reward amounts and conduct day-to-day operations for the program. Funding comes directly from the local community in the form of donations and a grant, administered by the Florida Attorney General's Office, with funds emanating from local courts.
How does Crime Stoppers work?
The process of contacting Emerald Coast Crime Stoppers is simple and tipsters are provided three secure methods: 24 hour tip line at 863-TIPS (8477), encrypted web tips at www.EmeraldCoastCrimeStoppers.com and mobile tips submitted the P3 Tips App which is a free download at both the App Store for iPhones or in Google Play for Androids. At no time are tipsters asked to provide a name, number, address or any other identifying information. Once the tipster provides information, they are assigned a code number and password, which is the only method Crime Stoppers has of identifying you. Tipsters are responsible for remembering their code number in order to check the status of a tip. In the meantime, Crime Stoppers passes the anonymous information onto the appropriate law enforcement agency, which takes action based on the information and reports back to Crime Stoppers whether or not the tip led to an arrest or recovery of stolen property, or illegal narcotics. If so, the tipster is eligible for a cash reward and is instructed to pick up their reward at a designated bank on a certain date, all 100% anonymously!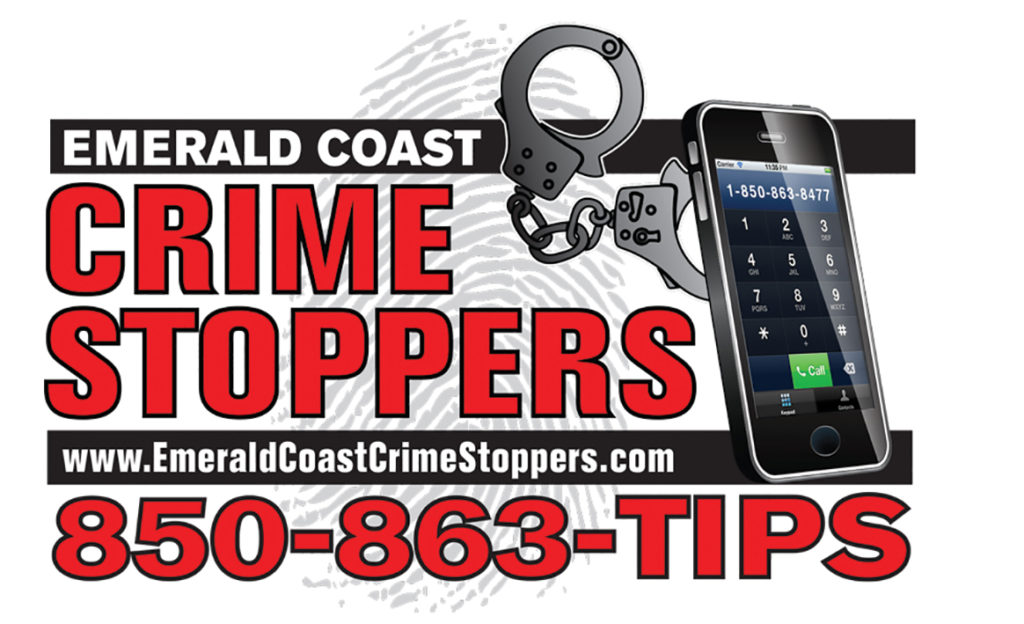 Crime Stoppers has been a proven, effective crime deterrent, since the idea was conceived more than 40 years ago in Albuquerque, New Mexico. Locally, Emerald Coast Crime Stoppers was founded in 1997 and since that time it has received more than 38,000 tips, almost $350,000 in rewards have been approved, nearly 2,600 arrests have been made, and nearly $3,000,000 in stolen property and narcotics have been recovered. Surprisingly, only about 35% of tipsters actually claim their reward money.
Crime Stoppers works and the program's success is not measured by how many rewards are paid out, rather by how many cases are closed, arrests made and crimes prevented because of tips that come in, which in turn makes our community a safer place.