Beyond 214
Locals Mindy Whalen and Zane Holscher recently opened the doors to Beyond 214 in April. Located in the Best Buy plaza in Destin, the store is no ordinary retail shop. Its primary mission is to offer products derived solely from veteran-owned/veteran-operated/veteran-made, military spouse, and Fair Trade companies. "Everything in our store has a purpose, gives back, and/or had a story to tell," said Mindy. Beyond 214 is a store designed to celebrate military veterans that have found new purpose outside the military, beyond receiving their DD-214, by showcasing their amazing brands and products. It also pursues civilian companies that are going above and beyond to have a positive impact on society. www.beyond214.com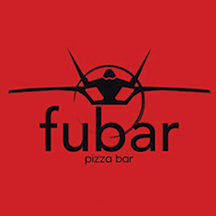 Fubar
Owners Todd and Brenda transformed what used to be the former Helenback location and created Fort Walton Beach's hottest new waterfront spot on Okaloosa Island. Fubar, a slang term dating back to World War II, means "Fouled Up Beyond All Recognition," and describes the story behind this local pizza bar's creation. Fubar serves up pizza, nachos, burgers, wings and more and offers lunch, dinner and late-night food, along with daily specials for military, locals, ladies and service industry professionals. The newly renovated building features countless televisions to watch every sports game, event and fight night. Guests can come by car or boat to dine in or take their food to go. Fubar also offers games such as darts, foosball and pool. fubarfwb.com/and on Facebook and Instagram.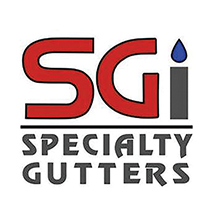 Specialty Gutters
Specialty Roofers has opened a new sister company, Specialty Gutters.
With the same quality workmanship and commitment to great service that Specialty Roofers, or SRI, supplies its customers, SGI is ready to serve all of the Emerald Coast's gutter and metalworks needs. "We had customers asking us for gutters, and we felt like we could better serve them by self-performing this work as opposed to calling another company," said Cole Bakker, co-owner of SRI and SGI. www.facebook.com/specialtyguttersinc.