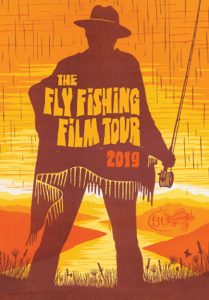 The lights in Destin's Shoreline Church dim, highlighting the illuminated screen. Viewers settle in their seats on the first and second floor of Shoreline's auditorium, ready to take a trip around the world. On May 3, the Flyfishing Film Tour arrives in Destin for the second year in a row.
Now in its 13th year, the Flyfishing Film Tour, shortened to F3T, strives to bring a unique vision of angling to viewers across the country. This year, the films featured in the tour includes stories from Florida, Idaho, Alaska, British Columbia, French Polynesia, and more. Showcased on the biggest LED screen in the city, the F3T promises to inspire future angling adventures for fishermen and women of all ages.
"We are so excited to have F3T here again," says Eric Partin of Shoreline Church. "The movies are epic. And personally I look forward to this movie every year mainly because I love fly fishing. I think the church should lead the way in taking care of our environment and that is why we love to help Choctawhatchee Basin Alliance and their mission."
Doors open at Shoreline Church at 7 p.m. for the 2019 event. Bote Boards will be on-hand to showcase unique ways to get on the water in our community, while the Flying Pig Cafe and the Brig Brewery will provide light fare. All proceeds from the event benefit the Chooctawhatchee Basin Alliance (CBA).
"Fishing is an integral part of Destin's history, culture, and community," says Alison McDowell, Choctawhatchee Basin Alliance Director, "At CBA we strive to improve swimmable, fishable waterways for future generations. The film tour is the perfect combination of art and angling, and thanks to Shoreline Church this event will support our education, research, monitoring, and restoration programs."
To showcase native species from our bay and coastal dune lakes, CBA will set up touch tanks to highlight the fish, crustaceans, and other critters that call our watershed home.
Tickets are $25 in advance and $30 at the door, available at: https://flyfilmtour.com/buy-tickets/
For information please contact Eric Partin at ericpartin@mac.com or 850/502-9621.