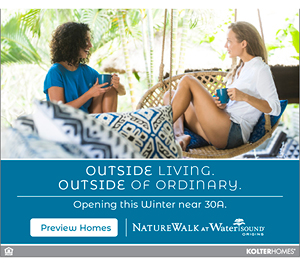 J.Leon Gallery Studio Offers High-End Art Exhibitions and Experiences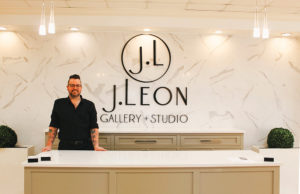 As of June 3, 2020, J.Leon Gallery Studio, the area's newest fine art destination, opened in Miramar Beach. Born with a vision to make high-end art attainable for everyone, the gallery features seven artists and a fully equipped ceramic studio for both classes and open studio time for advanced artists. Owner and artist, Jason Lindblad, welcomes all guests to the gallery to experience the journey of creativity. "Art has always been the center of my world, and sharing the story of creativity is a passion of mine. My mission with building J.Leon Gallery and Studios was to take that story and make a destination for which all guests could fully interact with the wonders of the creative process," says Jason. J.Leon supports and promotes its artists while presenting guests with unique ways to engage with and uncover their next favorite work of art.
Megan Patterson, Studio Director and Ceramics Instructor, brings a unique talent to J.Leon Gallery Studio. As a ceramicist, Megan instructs both Beginner Wheel Throwing Classes and Beginner Hand Building Classes. Each guest is encouraged to unleash their creativity and enjoy the process of creating something new.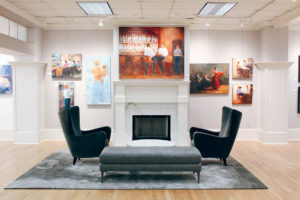 Located at 13370 U.S .Hwy. 98 in Miramar Beach, J.Leon Gallery Studio is open from Tuesday to Sunday, 10 a.m. to 6 p.m. and closed on Mondays. For additional information, class and workshop signup, and to view upcoming events, visit jleongallery.com, call 850.842.3051 and follow on Facebook and Instagram.
Art is for everyone! Artists and art appreciators have the opportunity to call J. Leon Gallery Studio their creative home.