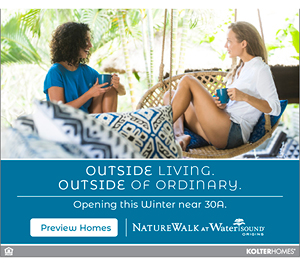 Boathouse Oyster Bar
Daily Lunch Specials M-F $9.99
Slacker Sunday Oyster Brunch – 11am
JUNE LIVE MUSIC LINE-UP
Mondays: Cole Jordan – 5pm | Roshambo – 9pm
Tuesdays: Kyle LaMonica – 4pm | Austin Jennings – 8pm
Wednesdays: Shane Curle – 4pm | Hayes and Howard – 8pm
Thursdays: Rusty Hammerstein – 4pm | Austin Jennings – 8pm
Fridays: Jason Findley – 4pm | Jason Clark – 8pm
Saturdays: Kelly Byrd -12pm | Rusty Hammerstrom – 4pm & Gunner – 8pm |
Gunner – 8pm
Sundays: Kelly Byrd – 12pm | Jason Findley – 4pm| TBD – 8pm
Bric a´ Brac
Voted Best Crab Cakes in Destin 5 Years in a Row!
Live Entertainment…
Wednesday: Solo Musician
Thursdays: Karaoke – 7pm
Fridays: Jones & Company – 7pm
Saturdays: Teal Magnolias – 7pm
Late Night! 11pm – 4am
Latin Night Fridays & Saturdays | Music and Dancing Upstairs/Downstairs
Landshark's Pizza
Monday through Friday Happy Hour Specials 3-6pm
Perfect accompaniment to daily menu specials
Well Drinks $5, Domestic Drafts $2, Domestic Bottles $2.25, Wine – Glass $4
Monday – Premium Craft Beer & Texas Hold 'Em POKER
7pm – Sample delicious varieties of local, regional and select out-of-state Brew house offerings. All-Access Wristband, 3 Tickets for sampling the Craft Beer Monday selections of your choice, 1 Full Pint of the Craft Beer of your choice. Craft Beer Tasting $10.
Tuesday – Margarita & Corona Specials & MUSIC BINGO!
House Margarita and Corona Beer specials go ALL DAY. MUSIC BINGO starts at 7:00pm – Free to play! Free Prizes!
Corona Bottles $2.5 | House Margaritas
Wednesday – Landshark's 'WINGSDAY' & Bourbon Club
AWARD-WINNING Buffalo Hot Wings just .69 Cents Each – All flavor sauces and rubs. $2.00 OFF ALL TOP-SHELF BOURBONS. Minimum order of 10. *Ranch & Blue Cheese Dressings for Wings are .50 Cents Ea. & Delicious Carrots & Celery Accompaniment is $1.00
Wings each $0.69. Carrots & Celery $1. Top-Shelf Bourbon Discount $2
Friday – Mini-Monster Calzone w/Ricotta & Mozzarella Friday
Choice of two regular fillings AND comes with a Domestic Draft Brewskie or a Soft Drink included.
Two Toppings $9.99. Additional Toppings $0.50. Premium Toppings $1.
Add Steak $1.5
Landshark's 'Drink Of The Day'
All 'DRINK OF THE DAY' specials are $1.00 OFF that day's Featured Drink from our FULL BAR Menu. $1
Tailfins Alehouse and Oyster Bar
June Live Music:
1 SHENANIGANS
7, 8 PETERMOON BAND
14, 15 GET SIDEWAYS
21, 22 SUPERNASH BROS
28, 29 SPUNK MONKEES
JULY 4,5,6 GET SIDEWAYS
Double Happy Hour 4pm to 7pm & 10pm to close, Monday – Friday.
Early Bird Specials:
Mon. – Fri. 4pm to 7pm
Fresh Catch: Blackened, Grilled or Fried served w/ Mash Potatoes & Vegetables, $17.95
Baja Fish Tacos: Blackened, Grilled or Fried served w/ chips & salsa, $14.95
Alaskan Snow Crab: Steamed Crab Clusters with New Potatoes & Corn, $19.95
New Orleans Cajun Shrimp: Steamed Crab Clusters with New Potatoes and Corn, $16.95
Kansas City Baby Back Ribs: Served w/ Pit Style Beans & French Fries, ½ Rack $12.95 / Full Rack $21.95
All 5 great specials 4 to 7pm.
Happy Hour Drinks—$3.00 Bud lights. $5.00 long Island iced teas * well drinks. *house wines. $15.00 Domestic bottle buckets. Mix or match.
$5.00 Award – Winning Seafood Gumbo during Happy Hour.
Tequila's Sports Bar & Grill
Fiesta Every Saturday with Latin Saturdays!
DJ Alacranero on the mix with #Salsa, #Merengue and #Bachata and much
more! No cover all night long. Fiesta from 10pm to 2am!
MLB, NBA, PGA, MLS – Come and watch all the action on Big Screen TVs!
Taco Tuesdays: 2 Chicken or Steak, Soft or Hard Tacos with Rice or Beans $8.99
3 Margarita Sizes: Jumbo, Mega and Grande, 3 Grande Margaritas $14.99
Daily Lunch Specials Monday – Friday $8.99
AJ's Destin
AJ's Club Bimini in Destin: 7 Nights a week!
JUNE BIMINI STAGE
Touring Bands:
6-8 Bad Charolette | 13-15 The Anteeks
20-22 Blackberry Breeze | 27-29 Live By Satelite
July 3rd-6th JamNation
BIMINI STAGE
Sundays:
Jones & Company 4pm | DJ Dan Davis 8pm | Black Eyed Blonde 9:30
Mondays:
Will & Linda 4:30 | DJ Serpent 8pm | Black Eyed Blonde 9:30
Tuesdays:
Good 'Nuff 4:30 | DJ Dan Davis 8pm | Black Eyed Blonde 9:30
Wednesdays:
Jason Tyler Findley 4:30 | DJ Charles 8pm | Black Eyed Blonde 9:30
Thursdays:
Will & Linda 4:30 | DJ Boom 8pm | Touring Band 9pm
Fridays:
Good 'Nuff 4:30 | DJ Boom 8pm | Touring Bands 9:30
Saturdays:
Will & Linda 4:30 | DJ Serpent 8pm | Touring Band 9:30
TIKI STAGE
Mondays: Jason Clark 6pm
Tuesdays: Chasing Jaymie 6pm
Wednesdays: Good 'Nuff 6pm
Thursdays: Chasing Jaymie 6pm
Friday: Austin Jennings 6pm
Saturdays: Austin Jennings 6pm
JUMBOTRON STAGE
Tribute Tuesdays all Summer live concert at 9pm
Live Street Party Concert every Saturday night at 10pm
La Famiglia Restaurant
Lunch Menu starts at $7.99
Family recipes are the secret ingredients.
Brick Oven Pizzas, Homemade Pastas and so much more…
Wine Down Wednesdays
$3 glass of House Wine all day and 20% off bottle of wine
The Melting Pot
FATHER'S DAY ENDLESS FONDUE!
12-9pm, Sunday, June 16. $39 per person (rich cheese fondue, any crisp salad, an endless entree of teriyaki marinated sirloin, all natural chicken breast, white shrimp, andouille sausage, featured pasta, any decadent chocolate fondue)
Call for reservations and tell Dad to start making room, lots and lots of room. *Offer valid at the Destin location only. Father's Day promotion is valid for Endless Entree only. All guests at the table must purchase the promotion. No sharing or to-go containers please. Not valid with any other offers or promotions, including coupons or other special Gift Certificates.
WEDNESDAYS
$10 OFF WINE AND OUR CRAVE COMBO!
Three-course fondue meal $22.95 and $10 off any bottle of wine
LADIES NIGHT OUT THE LAST TUESDAY OF EVERY MONTH
Four-course dinner for just $30 per lady, plus $5 cocktail and wine specials all
night long!
MONDAY NIGHTS
BARE NIGHT-BAR AND RESTAURANT EMPLOYEE NIGHT
Bar and Restaurant Industry employees join us every Monday night for half off
all food!
MILITARY APPRECIATION
10% off all food every night.
The Beach House
Live Music Thurs., Fri. & Sat. nights
Happy Hour 4-6 pm every day