Donating to Habitat ReStore is a Win-Win
Make your donation count! Habitat for Humanity of Walton County, Florida is a nonprofit with a mission to build homes and restore lives.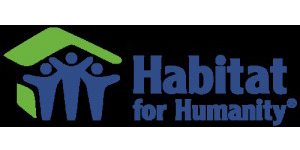 Getting the word out
Locals are discovering a great way to donate, shop, and give back to the community. Not only can people drop off donations at Habitat's ReStore, they can also shop the entire backlot of appliances, furniture, and architectural items at 50-75% off of retail cost. Romey Pall, ReStore Manager, shares that the single greatest need that ReStore has right now is exposure.  "Many locals simply don't know we're here." says Romey.  
Support for the mission
Habitat for Humanity of Walton County, FL is a nonprofit Christian housing ministry dedicated to eradicating substandard housing by building simple, decent, affordable homes in partnership with low and very-low income families in need. Habitat for Humanity is a catalyst for individual and community transformation. Habitat ReStore is a nonprofit home improvement store and donation center that sells new and gently used furniture, appliances, home accessories, building materials and more to the public at a fraction of the retail price. Proceeds are used to help build strength, stability, self-reliance and homes in Walton County.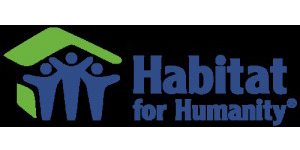 Donations
ReStore relies on those those who shop as well as those who donate. Items that are reusable and in good condition are accepted, including everything from furniture to building materials and appliances. Donated materials often qualify for tax deductions. In addition to individual donors, ReStore is often blessed by retail giants and local businesses with donations of brand new or barely used furniture and other home products. Donated renovation materials keep functional and often desirable items out of the landfill.  Renovators who shop at Restore get the materials they need at steep discounts for their projects. There's no need to lift heavy furniture or move materials in order to donate, ReStore moving trucks and staff make home visits for pick-ups. Helping others while getting rid of unwanted items is a win-win!
Volunteers
None of the good work at Habitat or ReStore would be accomplished without the committed support of a strong volunteer network. Volunteers are relied on for just about everything including organizational advisement, driving ReStore trucks for donation pick-up, construction and building of homes, landscaping and other industry expertise, day-to-day ReStore operations, and much more. Romey quips, "We get more than free 'hot yoga' picking up furniture out here, we get the satisfaction of doing good and making a difference for those in need. It's all about helping Walton County."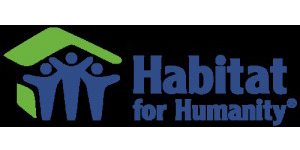 Milestones & Looking Ahead
Habitat for Humanity has been serving Walton County for 20 years now. This past July marked the 40th home Habitat has built in the county. A huge achievement in itself, 20 of the 40 homes built to date were completed in the last 5 years. An emotional Home Build #40 dedication ceremony was well attended as single mom Angela Ebbert officially became a homeowner. Three more lots have since been purchased in South Walton and new home recipients are currently being screened through the selection process. Restore has plans currently in place for a 4,800 sq ft covered storage expansion in the back of the property which will provide a better shopping experience for customers and additional space for more donated items.
Make your donation count!  
Habitat Walton County and Restore are located at 110 S Co Hwy 393, Santa Rosa Beach. ReStore is open Tuesdays through Saturdays, 9:00 a.m. – 5:00 p.m. Stay updated on new arrivals through their page at facebook.com/WaltonCountyHabitatForHumanityReStore, and for more info about how to get involved visit waltoncountyhabitat.org.