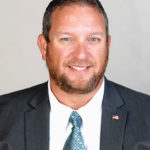 By Michael Burgess, Director of Public Services & Emergency Manager
Did you know that Destin's Harbor Pump System is capable of moving approximately 44,000 gallons of water every minute? The Harbor in Destin, home of Florida's largest commercial fishing fleet, is a functionally closed (meaning that creeks and other waterways do not flow into it) 240-acre waterbody with historic water-quality issues that include higher than normal nitrogen and phosphorous concentrations. Nutrients like these, commonly found in chemical fertilizers, along with warmer water temperatures, can lead to algal blooms, fish kills, cloudy water and odor complaints if allowed to accumulate over time. To combat the effects of urbanization and the water quality issues it can create, the Destin Harbor Pump System, in operation since 1992, brings low-nutrient water from the Gulf into the Harbor to flush out pollutants and also helps raise the dissolved oxygen levels for fish and other aquatic life.
The Harbor Pump System consists of an 84-inch diameter pipe (~1600 feet long) that extends into the Gulf of Mexico connecting a submerged intake box to a 200–HP motor and pump assembly located at the City's facility on Gulf Shore Drive. The system is operated from early March until the end of October and brings almost 22 million gallons of fresh Gulf water into the Harbor nightly. During early 2020, closed-circuit television cameras were installed at the facility so staff may monitor the facility 24-7.
To view the harbor pump running, please visit the City of Destin YouTube channel. https://youtu.be/LQ-CKZou8Bo.