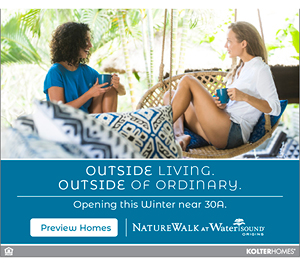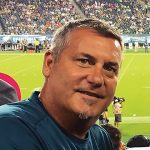 By Scott Miller
Sweet Summertime…June has finally arrived and there's no better place to be than Destin. Summertime means fun filled days and party all night long nights. But in between, well we gotta eat, right? You're in luck again, because Destin's got you covered. So, who's ready to savor some of the most delicious food and the most exciting and fun-filled entertainment you'll find anywhere? You are? That's what I thought. Perfect. What else is June all about? Well, Father's Day of course. And this year, Father's Day is June 21st, so get ready to treat Dad to a weekend he'll always remember.
Boathouse Oyster Bar
Boathouse Oyster Bar has been one of Destin's favorite best kept secrets, but the word is out! Located in the heart of Destin on the Destin Harbor, the Boathouse specializes in making oysters a delicacy. Boathouse's Gumbo recipe was written by Mama Gumbo herself. And, of course, the oysters are raw, steamed or baked just the way you like 'em! Come on by and enjoy the best food in town in a fun and friendly atmosphere.
(850) 837-3645
288 Harbor Blvd., Destin
boathouseoysterbardestin.com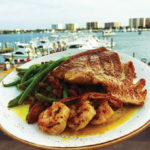 Brotula's Seafood House & Steamer
Brotula's specializes in fresh, locally sourced seafood, produce, and a wide array of steamed and boiled shellfish platters that are integrated into a fun and rustic, yet sophisticated southern fish house.
Please check the Facebook page for updates. For now, Brotula's will be open from Wednesday through Sunday, 12 p.m. – 8 p.m. and closed on Mondays and Tuesdays..
(850) 460-8900
210D Harbor Blvd., Destin
brotulas.com
Bric a` Brac Restaurant & Night Club
Voted "Best Crab Cakes in Destin" five years in a row, Bric a` Brac is the true definition of something for everyone—a family friendly, kid friendly, American-style restaurant. Bric a` Brac is well known for its super tasty food selections served up in a fun, artsy atmosphere.
(850) 424-6369
Shoreline Village Plaza
824 Hwy 98 E, Destin
Bricabracdestin.com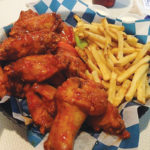 Island Wing Company Grill & Bar
Voted Best Wings four years running, Island Wing Co. is calling your name. Come in and find your favorite beer among the 58 selections on tap or enjoy a cocktail and savor some of the tastiest food you've ever eaten.
(850) 837-2999
981 U.S. Hwy. 98, Destin
islandwing.com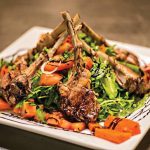 La Famiglia Restaurant
La Famiglia has earned a reputation for serving some of the finest homemade Italian dishes, including Veal Parmesan, homemade pastas and raviolis, and antipasto. La Famiglia is a local favorite for authentic, brick oven Italian pizza, topped with a variety of traditional and specialty ingredients. Open Tuesday through Sunday, 11 a.m. – 9 p.m., offering a lunch menu until 3 p.m. To-go and curbside still available.
(850) 279.4527
16055 Emerald Coast Pkwy.,
Ste. 114, Destin
lafamigliadestin.com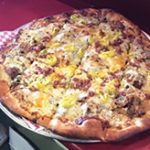 Landshark's Pizza
Owners Brian and Sue Hassmann have created the local's favorite pizza, buffalo wings and sports pub and bar that serves great pizza AND awesome wings, plus many other scrumptious eats for folks of all ages. People from all over come to enjoy the best sports bar in Florida. And there's a fully stocked bar with 95 different bourbons and 30 beers on draft!
(850) 424-6743
300 Harbor Blvd., Destin
landsharkspizza.com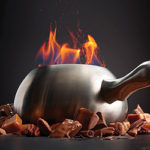 The Melting Pot
Truly a one-of-a-kind dining experience, The Melting Pot provides an unforgettable, interactive night out that turns moments into memories. From the time the first piece of bread is dipped to when the last nibble of dessert is savored, you'll learn something new. The menu has fare for every taste, a delicious meal guaranteed. Visit meltingpot.com/destin-fl to view the full menu or make reservations.
(850) 269-2227
11394 U.S. Hwy 98,
Miramar Beach
meltingpot.com/destin-fl/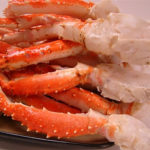 Tailfins Alehouse and Oyster Bar
Breakfast is served from 9 til noon so you can start your day right. With stunning views of the Destin Harbor and your favorite foods and drinks, Tailfins' Entertainment Complex delivers an incredible mix of friendly and fun atmosphere along with breathtaking views. Tailfins offers three levels of indoor and outdoor dining overlooking the Destin Boardwalk. Featuring live music on the docks with Rusty Hammerstrom, BT Turner and more, Tailfins is open and ready for you. Monday – Friday from 10:30 a.m. until midnight and Saturday and Sunday from 8:30 am until midnight.
(850) 650-1200
On the Harbor in Destin
tailfinsdestin.com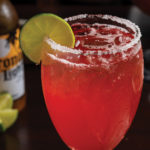 Tequila's Sports Bar & Grill
Come in and enjoy a unique fusion of sports bar food and delightful Mexican dishes, lunch specials offered daily Monday through Friday for $8.99. EAT, DRINK, FIESTA!! Open 7 days a week for lunch, dinner or call ahead to place your take out and to-go orders.
(850) 279.6402
11225 U.S. 98 W.,
Miramar Beach
restaurantji.com/fl/destin/tequilas-/