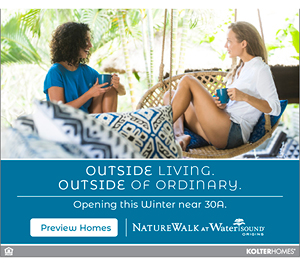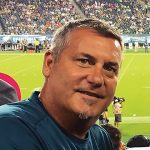 By Scott Miller
There's no place like the South; we embrace this time of year like nowhere else. We love our college football (we hope and pray…) and the whole world knows it. So, let's ease on into August and enjoy the last official month of summer in our little slice of paradise. There are so many awesome, amazing and exciting days lined up for us to enjoy, one day at a time. As we've been saying all summer long, take our lead and follow us to some of the best eateries, music venues, and football watching meccas this great land has to offer (again, we hope and pray…). And we'll keep our eyes and ears open for the first day of the 2020 College Football season to begin!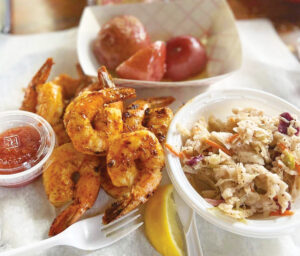 Boathouse Oyster Bar
Boathouse Oyster Bar has been one of Destin's favorite best kept secrets, but the word is out! Located in the heart of Destin on the Destin Harbor, the Boathouse specializes in making oysters a delicacy. Boathouse's Gumbo recipe was written by Mama Gumbo herself. And, of course, the oysters are raw, steamed or baked just the way you like 'em! Come on by and enjoy the best food in town in a fun and friendly atmosphere.
First Friday of every month we host Locals on the Harbor from 5pm – 7pm. Who wants a Free keg? Bring a donation for the Emerald Coast Foundation to qualify for entry.
Our Slacker Event Series benefits Road Dogg Rescue. We just completed our Slacker 0.5K which raised over $4000 for the rescue. We have animals on site during the event. Participants are asked to bring dog or cat food as a donation. The next upcoming one will be Slacker Olympics on August 29, more information is available on our website: www.boathouseoysterbardestin.com/events.
(850) 837-3645
288 Harbor Blvd., Destin
boathouseoysterbardestin.com
Bric a` Brac Restaurant & Night Club
Voted "Best Crab Cakes in Destin" five years in a row, Bric a` Brac is the true definition of something for everyone—a family friendly, kid friendly, American-style restaurant. Bric a` Brac is well known for its super tasty food selections served up in a fun, artsy atmosphere by a truly professional and friendly staff. Locally-owned and operated since 2014 by twin brothers Rodolfo and Fernando Petit, their hands on, fun loving style, engaging charisma and true passion set them apart. But it doesn't stop there. Want great food coupled with great fun? Enjoy delicious entrées while you listen to some lively tunes. There is truly something for everyone at Bric a` Brac in Destin.
(850) 424-6369
Shoreline Village Plaza
824 Hwy 98 E, Destin
Bricabracdestin.com
Brotula's Seafood House & Steamer
Brotula's specializes in fresh, locally sourced seafood, produce, and a wide array of steamed and boiled shellfish platters that are integrated into a fun and rustic, yet sophisticated southern fish house.
Our chef inspired menu will display a wide variety of flavors, with focuses on New South culinary preparations of traditional coastal offerings from around the country. Come and join us for a one-of-a-kind dining experience!
Open for lunch Monday through Saturday from 12 noon until 3pm. Open for dinner seven days a week from 3pm until close. Happy Hour Specials 7 days a week from 2pm until 6pm. Sunday Brunch from 10am until 2pm with amazing specials sure to satisfy the whole family.
(850) 460-8900
210D Harbor Blvd., Destin
brotulas.com
Island Wing Company Grill & Bar
Voted Best Wings four years running, Island Wing Co. is calling your name. Come in and find your favorite beer among the 58 selections on tap or enjoy a cocktail and savor some of the tastiest food you've ever eaten. Need to feed the whole family? Family meals to go with curbside delivery has you covered. Daily specials and happy hour 3-7pm and 7pm-close will keep you coming back again and again. Happy Monday! Kids eat free. (Free kids meal with adult entree purchase) and Happy Hour All day long. At IWC, TWOsday was made for TACOS! Enjoy two tacos with reggae rice for $8.95 Choose from Jah'mon Jerk, Maui Wowwie Mahi, Buffalo Chicken and Baja Fish. Which one is Your favorite? Wednesday is flatbread special day. Enjoy $3 off our five famous flatbreads. Pairs well with $3 house wine or ½ priced bottles. Your Island awaits you…
(850) 837-2999
981 U.S. Hwy. 98, Destin
islandwing.com
La Famiglia Restaurant
It didn't take much for Pino Tozzi to decide to sell his successful businesses in Rome, Italy, uproot his young family and emigrate to America—just a vacation to Destin in 2005. The rest is history… La Famiglia has earned a reputation for serving some of the finest homemade Italian dishes on the Emerald Coast, including Veal Parmesan, homemade pastas and raviolis, and antipasto. Not to be missed, La Famiglia is a local favorite for authentic, brick oven Italian pizza, topped with a variety of traditional and specialty ingredients. A big appetite? Try the hand-stretched, 2 ft. pizza on for size! Simply a great place to take the family out for a genuine, Italian pizza experience and memory-making.
(850) 279.4527
16055 Emerald Coast Pkwy., Ste. 114, Destin
lafamigliadestin.com
Landshark's Pizza
Are you ready for some Football? Hungry, thirsty, maybe a little of both? Come in and visit Landshark's Pizza. Owners Brian and Sue Hassmann have created the local's favorite pizza, buffalo wings and sports pub and bar that serves great pizza AND awesome wings plus many other scrumptious eats for folks of all ages. There's plenty of seating for everyone and TVs galore, plus fun and games all week long. Weekly specials and fun include Music Bingo on Tuesdays at 7pm; $.69 cent Wing Wednesdays; Sports fans from all over come and watch all their favorite teams on countless regional and national sports networks including College & Pro Football. And there's a fully stocked bar with 95 different bourbons and 30 beers on draft!
(850) 424-6743
300 Harbor Blvd., Destin
landsharkspizza.com
Supermarket & Taqueria Mi Gente'
Grand Opening! Now open for lunch and dinner. Latin Supermarket, Restaurant and Cantina, Taqueria Mi Gente'. Destin has a new dining hotspot to enjoy. One visit there and you'll surely know why. With fresh ingredients and homemade recipes, this fun and festive restaurant will instantly capture your heart. Serving up huge portions, you can choose from an incredible select menu offering a diverse selection of delicious food from different Latin-America countries. Taqueria Mi Gente' is a treat you just have to experience for yourself. Enjoy a drink from the cantina, try a few tasty options on the menu and when your belly is full, take a walk through their amazing and diverse supermarket where you can buy a variety of Latin America groceries to take home. Open 7 days a week Supermarket & Taqueria Mi Gente' will welcome you back again and again.
(850) 842-2992
733 Harbor Blvd., Destin
The Melting Pot
Fondue is back and more popular than ever in our beautiful haven. The Melting Pot is the original fondue restaurant where you can enjoy several fondue cooking styles and a variety of unique entrées, salads and unforgettable desserts. But it's more than just a restaurant; it's a unique destination offering a dining experience unlike any other. This magical fondue restaurant is perfect for the everyday occasion, from a night out with friends or a romantic dinner with your special someone to a promotion celebration with colleagues. Of course what's delicious food without a selection of wines and craft beers to really make it great? No matter what the occasion or how many courses you choose to partake in, The Melting Pot provides an unforgettable, interactive dining experience that turns moments into memories. Owned and operated by Lucinda Hollis and her fiance, Auburn Bridge, this restaurant is the one place that encourages you "to play with your food." So, if you haven't already, be sure to "dip in."
(850) 269-2227
11394 U.S. Hwy 98, Miramar Beach
meltingpot.com/destin-fl/
Tailfins Alehouse and Oyster Bar
With stunning views of the Destin Harbor and your favorite foods and drinks, Tailfins' Entertainment Complex delivers an incredible mix of friendly and fun atmosphere along with breathtaking views. A magical combination for watching your favorite teams and enjoying the entertainment with Live Music seven days a week. Tailfins offers three levels of indoor and outdoor dining overlooking the Destin Boardwalk so come back again and again to experience all they have to offer. There are Huge Big Screen TV's everywhere you look so you can watch your favorite teams all season long. Be sure to try all of the Scrumptious Early Bird Specials M-F from 4 -7pm including Tailfins' famous Alaskan Snow Crab ~ Steamed Crab Clusters with New Potatoes & Corn, $19.95. And if that's not already enough to bring you by, Tailfins offers a Double Happy Hour from 4 to 7pm and again from 10pm to closing from Mon. through Fri. with $15 Domestic Bottle Buckets and $7.99 Pitchers, House Wines and Well Drinks. We'll see you there.
(850) 650-1200
On the Harbor in Destin
tailfinsdestin.com
Tequila's Sports Bar & Grill
Ready to shake it up a little? And we mean literally – Tequila's Sports Bar and Grill has quickly become a local favorite. Stop in today and let them serve up some of their world class, Jumbo sized Margaritas sure to set the mood to watch your favorite game. Tequilas has some of the best seats in the neighborhood.
Come in and enjoy a unique fusion of sports bar food and delightful Mexican dishes, lunch specials offered daily Monday through Friday for $8.99. EAT, DRINK, FIESTA!! Open 7 days a week for lunch, dinner or call ahead to place your take out and to-go orders.
(850) 279.6402
11225 U.S. 98 W., Miramar Beach
restaurantji.com/fl/destin/tequilas-/