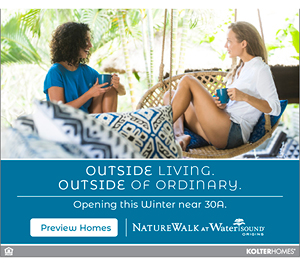 Boathouse Oyster Bar
SPECIALS…
Daily Lunch Specials M-F $9.99
Slacker Sunday Oyster Brunch – 11am
MUSIC…
SEPTEMBER LIVE MUSIC LINE-UP
Mondays: Cole Jordan – 5pm | Roshambo – 9pm
Tuesdays: Kyle LaMonica – 4pm | Austin Jennings – 8pm
Wednesdays: Shane Curle – 4pm | Hayes and Howard – 8pm
Thursdays: Rusty Hammerstein – 4pm | Austin Jennings – 8pm
Fridays: Jason Findley – 4pm | Jason Clark – 8pm
Saturdays: Kelly Byrd -12pm | Rusty Hammerstrom – 4pm & Gunner – 8pm |
Gunner – 8pm
Sundays: Kelly Byrd – 12pm | Jason Findley – 4pm| TBD – 8pm
Brotula's Seafood House & Steamer
SPECIALS…
HAPPY HOUR Monday – Friday from 2 – 5pm
Wine-Down Wednesday 4pm to close
Featured Wine by Glass Specials / 15% OFF all Bottles of Wine
LADIES' NIGHT SATURDAYS 6pm to close
Half-price select wines by glass / $5 Well Cocktails
Sunday FunDay 11am – 2pm
$12.95 Bottomless Mimosas
$5 Bloody Marys & Margaritas
Bric a´ Brac
SPECIALS…
Voted Best Crab Cakes in Destin 5 Years in a Row!
MUSIC…
Live Entertainment…
Wednesday: Solo Musician
Thursdays: Karaoke – 7pm
Fridays: Jones & Company – 7pm
Saturdays: Teal Magnolias – 7pm
Late Night! 11pm – 4am
Latin Night Fridays & Saturdays
Music and Dancing Upstairs/Downstairs
La Famiglia
Restaurant
SPECIALS…
Lunch Menu starts at $7.99
Wine Down Wednesdays
$3 glass of House Wine all day and 20% off bottle of wine
The Melting Pot
SPECIALS…
4PM TO 6PM EVERY DAY
BEST HAPPY HOUR IN TOWN!
$3 Bottled Beers, $4 select wines and draft beers, $5 select cocktails and $6 cheese or chocolate fondues!
JOIN US EVERY WEDNESDAY FOR OUR CRAVE COMBO AND $10 OFF WINE!
ENJOY a three course fondue meal $22.95 and $10 off any bottle of wine every Wednesday night. There is no better excuse for a midweek break!
THE LAST TUESDAY OF EVERY MONTH
LADIES NIGHT OUT
Grab the girls and join us the last Tuesday of every month for a four-course dinner for just $30 per lady, plus $5 cocktail and wine specials all night long!
Every Monday Night!
BARE NIGHT – BAR AND RESTAURANT EMPLOYEE NIGHT
Bar and Restaurant Industry employees join us every Monday night for half off
all food!
MILITARY APPRECIATION
10% off all food every night.
AJ's Destin
BIMINI STAGE
September Touring nds:
5-7 : Bad Charlotte
12-14: Spank The Monkey
19-21: NAKD
26-28: Miles Flatt
OCT 3-5: BlackBerry Breeze
Mondays:
Will & Linda 4:30pm
DJ Serpent 8pm
Black Eyed Blonde 9:30pm
Tuesdays:
JB Dyess 4:30pm
DJ Dan Davis 8pm
Black Eyed Blonde 9:30pm
Wednesdays:
Jason Tyler Findley 4:30pm
DJ Charles 8pm
Black Eyed Blonde 9:30pm
Thursdays:
Will & Linda 4:30pm
DJ Boom 8pm
Touring Band 9pm
Fridays:
Good 'Nuff 4:30pm
DJ Boom 8pm
Touring Bands 9:30pm
Saturdays:
Will & Linda 4:30pm
DJ Serpent 8pm
Touring Band 9:30pm
Sundays:
Jones & Company 4pm
DJ Dan Davis 8pm
Black Eyed Blonde 9:30pm
TIKI STAGE
Mondays: NFL Football 6pm
Tuesdays: Chasin' Jaymie 6pm
Wednesdays: Mat Hall 6pm
Thursdays: Chasin' Jaymie 6pm
Friday: Austin Jennings 6pm
Saturdays: College Football
Sundays: NFL Football
JUMBOTRON STAGE
Live Street Party Concert every Saturday night at 10pm
9/7: Horseshoe Kitty
9/14: Luke Langford Band
9/21: 3HG
9/28: Kickstand Jenny
10/5: NAKD