By Esther Lynn Hemphill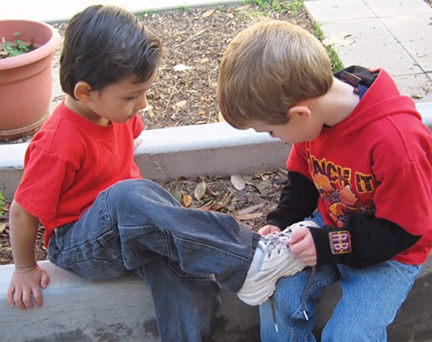 Ask a five-year-old about what their life will be when they grow up, and you'll hear them speak bright and wonderful declarations over their future. "When I grow up I'm going to be…" and they finish the sentence with a heroic role. They might speak of having a house with a pool, a fast car or a big truck, or going to Disneyland. But as they grow, life unfolds, and in the unfolding, visions and reality begin to diverge.
We Need Relationships
Life is life. One day you're experiencing your best day ever, and the next day you're questioning how you'll ever get through the pain. Days of joy and days of sorrow are all made better by having someone to share them with. Like many others, the quilt of my life has beautiful and raggedy patches, and through it all I've been blessed to be on both the giving and receiving sides of compassion and generosity…two wonderful aspects of relationship.
Each of us has a unique role and purpose in our community and in the lives of others. Two years ago, we began hosting weekend-long healing retreats for veterans with PTSD. As relationships grew, each vet slowly brought down their guarding walls as they connected with battle buddies who truly understood the fears and struggles they were facing.
We All Have Something To Share
Several years back, I helped serve Thanksgiving lunch to homeless individuals. As volunteers, we took our plates and sat down to chat with those we were serving. Seated next to me was a homeless man who asked, "what do you do?" I spoke about Sharing Hands Network (SHN) and how we connect those in need with those who can help. I said to him, "You don't have a home and others are helping you with meals, but I believe that even though your resources are limited, you have something to contribute to help others." He thought for a moment, then smiled and said "I have a car. I could help take people to doctor's appointments and to get their groceries." In that moment, he sat a little taller in his chair realizing that his life had value for others and that he could help someone else in need.
YOU Make Our Community Strong
Generosity isn't about our pocketbooks but rather seeing, through the power of relationships, that each of us can make a difference for others. In the coming months, I'll share stories focusing on the many ways our community is working together to meet the needs of families and individuals. I'll also share where we've got a few gaps that you can help close. Along the way, I encourage you to visit our website SHN.co, which contains several hundred charitable programs, and look for ways to get engaged because together we're making our CommunitySTRONG!
P.S. We Need Your Help
As a local nonprofit, SHN provides support to children and families, veterans and military, and the food insecure and homeless. Because of our organization's growth, we're seeking skilled and passionate individuals to help with administrative, graphic design, marketing, photography, videography, and programming (.NET C# and user interface) projects. If you're interested, contact us at info@SharingHandsNetwork.org
Esther Lynn Hemphill is CEO of Sharing Hands Network whose mission is focused on building "healthy and happy families, strong and engaged communities".
Go to http://SHN.co to learn more.