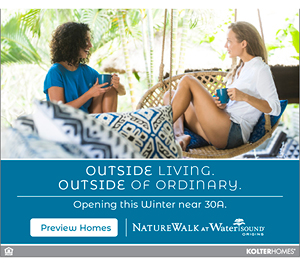 By Cris Ponce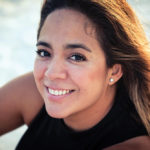 CBD/Hemp Oil helps with anxiety, sleeping problems, mental health, joint inflammation, muscle recovery. But with a growing range of brands and product lines available, purchasing CBD products can be confusing. Not all are created equal—today's market is littered with substandard CBD products and it isn't always easy to know how to separate the good from the bad. Whether you use a high- or low-quality product will make a dramatic difference in your experience. So, doing your research before making a purchase is crucial to ensuring you feel the correct benefits, especially when you're buying your first. Make sure you're choosing the best.
Look for the following on the CBD/Hemp product you choose:
• Water Soluble
• 94% absorption rate
• 12-hour bioavailability
• No Isolate
• Non GMO
• U.S. Hemp Authority Certified Seal
• Full Spectrum
• THC Free (no high effect)
• Made in the USA
• CO2 extracted
• Lemon, Berry and Raw flavor (I guarantee you our berry flavor is by far the best one out there.)
What is CO2 extraction?
CO2 extraction is a process that uses pressurized carbon dioxide to pull the desired phytochemicals from a plant. In the world of cannabis, the process pulls all of the essential cannabinoids, terpene oils and waxes out of the plant material.
Zilis controls production from the seed to the shelf, is all natural non GMO and has not only a first-generation, but second-generation hemp authority seal. This means Zilis is now recognized as the cleanest and safest product on the market. Every bottle of Ultracell has a QR Code for scanning that shows you the certificate of analysis and the third-party testing done to that batch. Zilis separates harmful waxes during the process as part of the Ultracell technology and uses no chemicals which is one of the reasons that makes it full spectrum. If it had some form of waxes, Zilis CBD couldn't be water soluble. And the topical version fully absorbs into the skin, too, with no oily residue leftover.
Chemistry 101: Oil and water don't mix
When oil and water is mixed the oil simply floats on top. The molecules of oil are too big, making them unable to mix into a solution. In order to benefit from our nutrition, food must be readily absorbed by our intestines, which are lined in a fine layer of water. Liquids and solids that are oil-based pass through our digestive system, unable to pass through the water barrier. When you take oil-based supplements, the majority of their benefits are not absorbed by your body, leading to a bioavailability rate of less than 10%. Zilis UltraCell® is different, with a 94% bioavailability rate.
Why is it important that your CBD/Hemp oil has the U.S. Hemp Certified Seal?
The U.S. Hemp AuthorityTM creates and upholds stringent regulatory standards through independent third-party auditing, certifying safe and quality-assured hemp and CBD brands. Since the program was established in early 2019, more than 50 companies have been awarded the Certification Seal under Guidance Procedures 1.0.
Cannabinoids in your body
To understand how UltraCell works, you should become familiar with the endocannabinoid system (ECS), a complex network of receptors found mostly in the brain and immune system. The receptors are responsible for important functions such as regulating sleep, relaxation and inflammatory responses. The ECS also regulates cognitive ability, allowing for clear thinking. The human body creates its own endocannabinoids to maintain a healthy body by getting enough sleep, combatting illness and disease, and regulating pain. When the system becomes unbalanced or deficient, there can be a major impact on how we feel. When endocannabinoid production slows, we do not sleep well, we feel pain, or we fall ill. By employing the phytocannabinoids naturally found in hemp, Zilis has produced a full spectrum, water soluble hemp oil to help balance the ECS—UltraCell. UltraCell contains over 400 biologically active compounds, including CBD and an entourage of other cannabinoids, flavonoids, terpenes, vitamins, fatty acids and minerals.
CBG is the parent compound for all cannabinoids, and UltraCBG enhances the "entourage effect" when working in tandem with UltraCell to offer targeted health benefits.