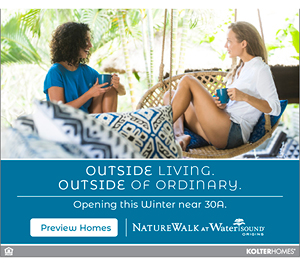 By Will Estell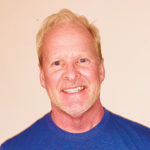 Chances are if you're a music loving local of the Destin or 30A area, you've already heard a thing or two about the rocking husband and wife led band, Chasin' Jaymie. If not, herre's a few reasons you should. This transplanted duo turned band, led by Chris and Jaymie Curles, have gained quite a following in the Destin and South Walton area.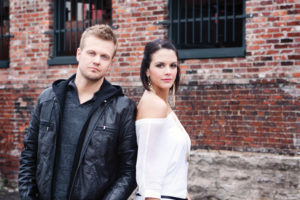 Whether you prefer your country hits from Billboard's current charts, or fancy some classic tunes from the 80's and 90's, this couple, along with their talented band of Gulf Coast based musicians, can do it all. If rock music is more your genre of choice, they've got you covered there too. And don't forget these two are also songwriters. So, get ready to experience some original sounds that are just as good as anything coming from a Big Machine or Sony label… but available multiple nights a week right here in your very own neck of the beach.
I recently sat down with this twosome to find out more about what's behind their sound, where they've been, and what the future holds.
What are your individual musical backgrounds before forming this band, and how did the two of you come together?
Jaymie: We both come from very musical families. Chris' parents were in a traveling gospel band. So, he was introduced to gospel and traditional country music at a very young age. He formed his own band in college and played local bars throughout Tallahassee while attending Florida State. My dad was the lead vocalist in several funk bands throughout my childhood. So, I, too, was introduced to music early on, but my musical roots are more centered around soul and rock (Motown/Marvin Gaye/Commodores/Heart/Pat Benatar).
You guys have obviously built a strong following along the Northwest Florida Gulf Coast. Tell me how that came to be and some of your regular gigs.
Chris: When we lived in Nashville, we were still drawn to the Gulf Coast and would vacation in Destin any chance we got. Each time we visited, we stayed with our friend Jason Clark, a local Destin-born musician who plays regularly in the area, and would sit in and play with him at Boathouse Oyster Bar on Friday nights. After we moved to Destin, about four years ago, we started playing every Friday night at Boathouse with Jason. That gig opened the door to playing other local venues like Tailfins, Hogs Breath, and AJ's on the Destin Harbor. Currently, we play the first Friday of every month at Hogs Breath and every Tuesday and Thursday at AJ's Destin. We also have several shows booked at AJ's Grayton, AJ's On The Bayou and Harbor Tavern throughout the year.
Do you consider yourselves more performers or songwriters?
Jaymie: I think we are definitely both. We started out performing, then we began writing and made the move to Nashville, with some success in the writing game, then we moved to Destin and began doing a healthy mix of both. I think ultimately we'd love to write and have big hits like some of our close friends have, but we're still pretty darn happy just playing our songs and others' right here in paradise for all the locals and tourists from around the world.
What drew you to this part of the Sunshine State, and what are some of your favorite things about Northwest Florida's Gulf Coast?
Chris: With Jaymie and I both being born and raised in Florida (neither on the Gulf Coast though) and being huge beach people, the first thing that sold us was its natural beauty. We've never seen more beautiful beaches than those throughout Destin and the 30A area, just as most people haven't. We also love the small town feel and slow-paced lifestyle of this area, as opposed to the larger cities we grew up in, and the eight years we spent in Nashville. We would tell anyone considering the move to stop thinking about it, and as Nike used to say, Just Do It!
Tell me a little about how you recently made the move from being the mom and pop twosome to being a full band and how that dynamic has changed things locally and as writers, too.
Chris: Although we love the laid-back raw aspect of our acoustic shows and the fact that those give us a chance to really connect vocally, we've had so much fun expanding the band. In addition to being extremely talented musicians, our band members are also incredible people that we really vibe with — that's something that's really important to us. Adding the guys to the mix has challenged us vocally and artistically. We all have different musical backgrounds and styles, so they constantly push us to step outside of our comfort zone and bring different ideas to the table when it comes to songwriting and our live performances.
What would you be doing if you weren't making music and entertaining?
Chris: Making beer… and probably drinking more of it, too! We absolutely love craft beer and have always wanted to open our own craft brewery. When we were in Nashville, we also talked about doing a brewery tour where we would play shows at craft breweries throughout Florida and surrounding states. We could start our tour at one of our favorite spots in Grayton Beach, Grayton brew pub! Anytime we play a show at AJ's Grayton, a pre-show pit stop at Grayton Brew Pub is a must for us both, and often the band, too.
Will Estell is a multi-published writer who has been instrumental in bringing nine magazine startups to fruition over his career. His specialty has become celebrity cover interviews, where he's penned one-on-one's with everyone from Jimmy Buffett and Kenny Chesney to Alan Jackson, Styx, Darius Rucker, Florida Georgia Line, Willie and Korie Robertson and numerous others. He currently serves as Director of Publishing and Editor-in-Chief for the well-known 30A Company and their nationally distributed Beach Happy magazine.