By Lori Leath Smith, Publisher
It seems, if you think about it, (and I have) that the one absolutely unselfish friend that someone can have in this selfish world, is a dog. Dogs touch our lives in so many different ways.
We can learn a lot from them, such as when someone we love walks through the door, even if it happens five times a day, we should go totally insane with joy.
Most pet owners can relate. Our Chance just literally showed up, and lovingly, patiently stayed by our side through the years while we did "life." We're grateful for his companionship and thought we'd share this tribute to our loved, loyal and now extremely missed family friend. There's no easy way to say goodbye, especially when they've supported you through your darkest times and cheered you up when you were down.
Below is my daughter's tribute to our "man's best friend," most likely representative for all of us pet owners.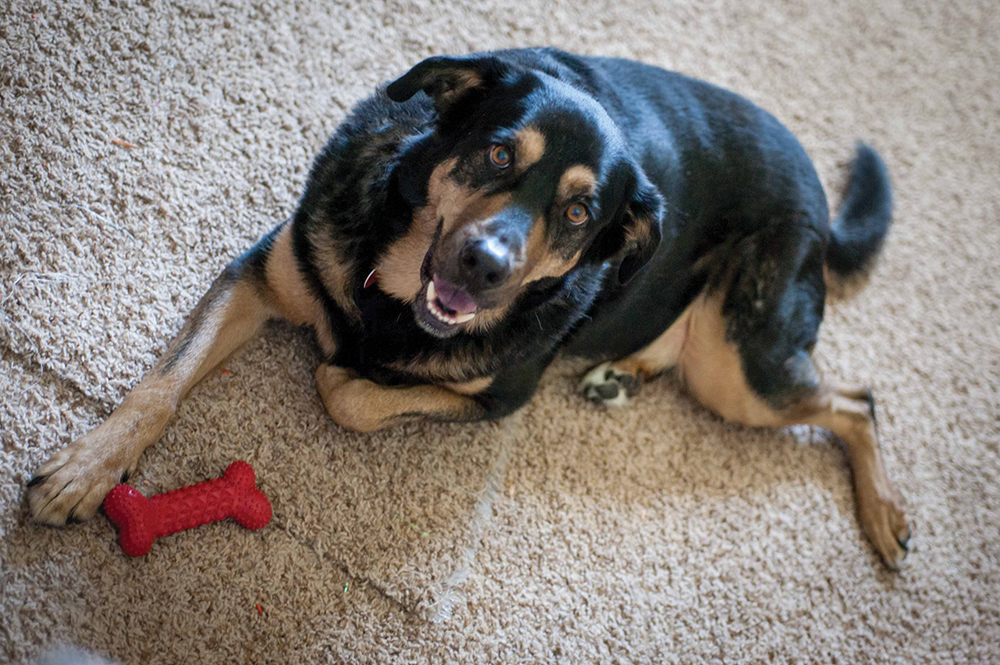 Today, we had to say goodbye to my Chancey Boy.

I'm not okay with it. I'm upset and a piece of my heart went home to heaven with him today. I'll never get that back, but that's okay. He was a piece of my life. And I'm so thankful for the 11 years I had with him.

I've cried more in the past three days than I've probably cried total since he showed up at my apartment steps in 2008.

But he was a good boy. He was put here to get me through some of the hardest and most trying times of my life. Times that many will never know about. And that's okay – because he was there when I had no one else.

Over the years, his fur has caught the tears I've cried, his paws have traveled with me and run with me. His energy and joy for life kept me positive when I didn't think I could keep going. And he made sure every person that stepped foot in my house knew he was there – and the man of the house. The alpha.

Time will help, but I'll never fully recover from the imprint his paws left on my heart and my life.

He served his purpose. He did his job. And he did a damn good one. And damn, he was the best, most loving, {a little cray}, loyal dog.

I'll see you again one day, big guy. I know you're running free and digging all the holes possible in your yard in heaven. So I guess I shouldn't say goodbye, but see you later.

So for one last time, I'll say, "Good boy, Chance.
Good boy."
~ M. Shaye Smith