Beachworx has opened in Destin! And though technically the concept is new in professional circles, since time began, humans have used a hub or meeting area in which to work, share ideas, collaborate, socialize, brainstorm and simply move among their peers.
Beachworx offers that and more. It's a collaborative and synergistic work environment that incubates professional and personal success. It's all about coworking and offers a shared space for business owners and professionals to work in an affordable, energetic, and modern office space without committing to long-term contracts and binding agreements.
Open from 8 a.m. to 6 p.m. (with extended after-hours options available), Monday thru Friday, there is a list of comprehensive office services offered at a nominal cost while providing a work environment that far exceeds any facility of its kind.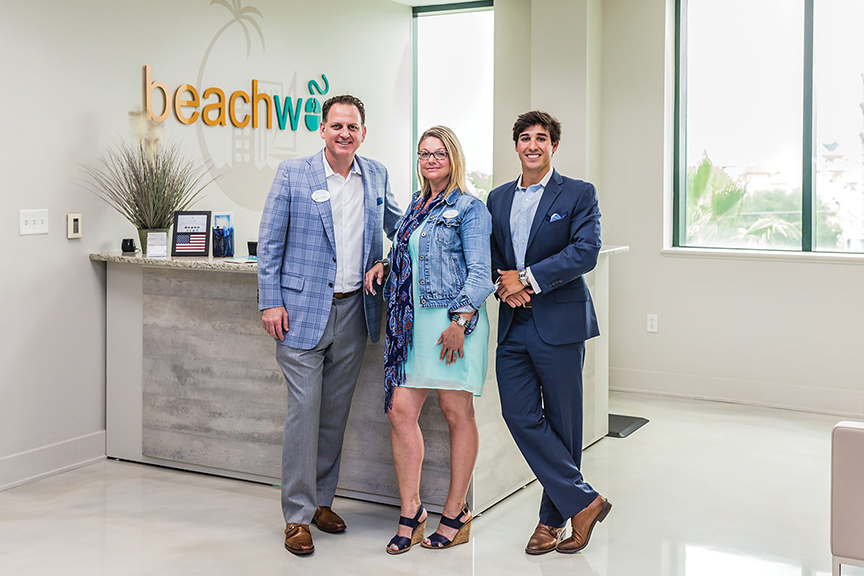 It offers private and shared office space, conference rooms and meeting spaces, business support services, professional programs, and networking events. It's flexible and affordable. Members set term length, select desk preference, gain connections to a network of professionals, and much more.
Included with your membership is the following:
New Member Spotlight: Get your business featured on Beachworx's social media channels and the member directory as a new member to increase your exposure and introduce you to existing members.
Use of The Hub: A space used for having lunch and casual meetings between members, an area to connect and grow outside of regular client meetings. Come in and read the paper, have a cup of coffee, and relax in this space.
Amenities: Included in your membership is coffee, tea, water, snacks, WIFI access, limited printing and free parking.
Beachworx Professional Networking Events: Exclusive invitation-only access to personal and professional networking events in the space from community members and business professionals.
Beachworx founder, Steven Franco, early on saw there was a need for short-term coworking space and private offices for individuals, small businesses, and corporations large and small. Steven envisioned a state-of-the-art workplace, constantly innovative, to provide the very best office environment.
Most important are the members, who, Steven says, are the foundation of the program. We strive to provide them with the finest services at a nominal cost.
The Beachworx team, Andy, Steven and Chrissy, welcome any questions and invite you to visit the space at 34990 Emerald Coast Pkwy. Ste. 300, in Destin, inside the BB&T building at the corner of Hwy. 98 and Crystal Beach Drive. For more information, please call (850) 974-3435 or visit www.thebeachworx.com.