Local Realtor® Named #1 Top Producing Agent

Brian K. LoCicero, Realtor® of Keller Williams Emerald Coast's Be On The Coast team was named the # 1 Top Producing Individual Real Estate Agent as of April 2018 with a total of $13 million in closings in a 30-day period. Keller Williams Gulf States region has over 4,000 agents, making this a coveted designation. LoCicero's closings include a vibrant mix of residential, luxury properties and commercial buildings along Northwest Florida's Panhandle and Gulf Coast area, reaching from Tallahassee to Scenic Highway 30A, over to Destin and as far away as Perdido Beach. As a Realtor® on Keller William's team, LoCicero has gained an unsurpassed knowledge of the Destin-30A-Seaside real estate markets, in addition to the ability to guide a client through 1031 Tax Exchanges, along with being able to advise a client on how to enhance problem properties and turn them into viable investments.
Destin Public Information Manager Appointed to Florida Municipal Communicators Association Board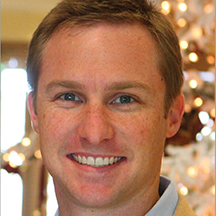 Public Information Manager Doug Rainer of the City of Destin was recently selected to serve on the Florida Municipal Communicators Association (FMCA) founding Board of Directors. The FMCA is a professional network of individuals providing communications leadership and support in Florida's cities, towns and villages. The only association of its kind, the FMCA offers communications professionals opportunities to learn, share and develop innovative solutions for the municipalities they serve.
Local Artist Velia Lala Selected for Prestigious Residency in Romania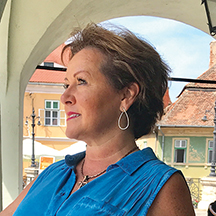 Local artist, Velia Lala, was chosen to join only 14 other artists from around the world for an Artist Residency Program in Sibiu, Romania, presented by the Dacia Gallery. Artists travel to Sibiu for an intensive four-week program meant to inspire and redefine the creative directions of those selected to participate. Lala and the others were selected by a highly-acclaimed jury to attend the program.
Local Closet Solutions Designer Achieves Prestigious Certification Status
Closet Solutions Florida announced that their lead designer, Bronwyn Landis, recently joined an elite list of storage designers who have achieved designer certification status from the Association of Closet & Storage Professionals (ACSP), the trade organization for the custom storage industry. ACSP Designer Certification is awarded at each of three certification levels, Registered Storage DesignerSM, Certified Storage DesignerSM, and Master Storage DesignerSM. Certification is based on five criteria; knowledge, experience, education, client recommendation, and design.