Fore Her Seeks Breast Cancer Patients in Need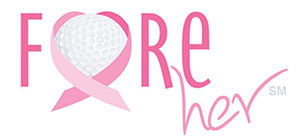 Local non-profit, Fore Her, is currently accepting requests from breast cancer patients in need of financial assistance. The Santa Rosa Beach based organization provides monetary support to women across the Emerald Coast who are battling breast cancer, allowing those patients to request funds for whatever is most pressing––whether that's paying the mortgage or even an auto repair. Fore Her is a 501(c)3 organization that was started in memory of Founder Amy Walsh's mother and aunt, who both lost their battle with breast cancer. "The community has generously supported our organization over the last six years, and we want to make sure these funds get to those in need," Walsh said. Those in need of financial assistance can go to www.foreher.org/get-help to submit a request. For more information about Fore Her, their upcoming fundraising events, or to make a donation, visit www.foreher.org or e-mail The Hive Creative Consulting at info@thehivecreativeconsulting.com.
PJ's Opens!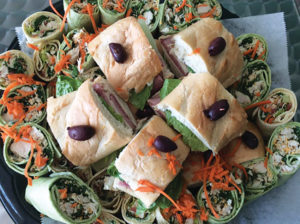 PJ's Pasta, Pizza and Ice Cream has opened in Miramar Beach offering freshly made salads, pasta, pizza and yummy hand dipped Hershey's Ice cream. Chef Nasri has proudly served the emerald coast for the past 34 years. Marie will cater your events with extra attention to all details. Eat in or pick up lunch or dinner for the fam. Try Marie's homemade lasagna, pizza rolls (appetizer), a cool chicken feta wrap or a hearty Marie's Cuban. All come with pasta salad, chips or fruit as the side. And for dessert, you've got to try the Banana Split! That's three scoops of your favorite #Hershey's ice cream flavors in between beautifully ripe bananas and topped with chocolate, caramel, whipped cream, chopped peanuts and, of course, a cherry or two! Customize your own! You're always treated like family at PJ's Pasta, Pizza, Ice Cream! Open 11:00 a.m. – 9:00 p.m. daily. (850) 842-2294.
Two Years of Divine Favor – New Life Church
Two years ago, Pastors Shawn and Holly Baker celebrated the inaugural launch of New Life Church. On Sunday, August 11, they, along with their New Life Church family, will be celebrating the unprecedented favor of God for a startup church. In the last two years, this ministry paid cash for six acres in Santa Rosa Beach in order to erect a 32,000 square foot worship facility they will call home.
You are welcome to join New Life Church to help celebrate their two-year anniversary on Sunday, August 11 at 10:30 a.m. at their temporary home at 178 N Geronimo St. in Miramar Beach, Fla. For more information, visit www.newlifesrb.com.
Smoke on the Coast a HUGE Success
Destin Commons' 9th Annual Smoke on the Coast BBQ & Firework Festival held in July raised more than $88,000 for 18 local charities, making this the largest donation to date.
People's Choice Awards
1st – Destin Rotary Club
2nd – Hub City Smokehouse/Habitat for Humanity
Judge's Pick Awards
1st – Smokin' Hot Wheels BBQ/Niceville Rotary Club
2nd – Café Rico/Dog Harmony
Spirit Awards
1st – Boys & Girls Clubs of the Emerald Coast
2nd – Destin Rotary Club
Community Bible Study Class Begins! First Class August 27th
Community Bible Study (CBS) is an international, inter-denominational organization committed to helping people grow in their relationship with Jesus Christ by exploring the Bible. CBS classes are structured, in-depth studies of the Bible. Classes are comprised of people from many different churches who gather for in-depth Bible study because it complements their local church and helps them grow spiritually. Class members belong to and actively support their local church; many are servants and leaders in their congregations. CBS concentrates on the essentials of the Christian faith, not on denominational differences. Through love and respect for one another, Christians can hold differing views on matters that are not essential to salvation. The goal of CBS is to build unity in the church in the midst of Christian diversity. Everyone is welcome and made to feel comfortable in their class regardless of background, education, church involvement, ethnicity or economic status.
The first introductory meeting begins on Tues., Aug. 27, from at 7- 8:30 p.m. at the Destin campus of Destiny Worship Center, 122 Poinciana Blvd., in Miramar Beach. Each student will receive a study guide; beginning topic will be the book of Galatians. Men and women in the area are invited to come and bring a friend!
For more information, please contact Rod Cameron, 501-804-5900, RodinDestin@gmail.com or Pam Cameron, 501-690-8521, PamCameron16@gmail.com.