Star Wars Moon Watching Hosted by the Destin Library
The Destin Library is joining forces with the Northwest Florida Astronomy Association along with Stormtroopers from the 501st Legion Parjai Squad and Rebels from the Ra Kura Base of the Rebel Legion to bring you an evening of moonlit fun! The moon watching event will be held at Clement Taylor Park on June 11 at 7:30 pm, an all-ages family event. No registration is required. For more information, please contact Megan Fontaine at 850-837-8572 or mfontaine@cityofdestin.com.
VReality now OPEN!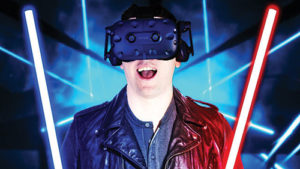 The region's first #VirtualReality venue is what you've been waiting for! Imagine, if you will: Money is not a factor. You can go anywhere in the world. Do any amazing thing, with zero restrictions physically or otherwise. Where would you go? What would you do? At VReality, you can take risks like never before. Stop by The VReality on Okaloosa Island to step outside of this world and try just that, on a whole new level and become fully immersed in a virtual reality video gaming world. The experiences are endless. With the all-new Vive Pro, VReality welcomes you to the next generation of VR. Equipped with a fully wireless setup, Vive Pro offers next level immersion – ideal for creating multi-player experiences without disrupting one another.
Hours: Mon-Sun 3-10 p.m. Sessions:15 min: $15; 30 min: $25; 60 min: $45. Call Michael Fletcher at 850-296-0878.
Annual Pass to Henderson Beach State Park
All City of Destin residents are eligible to purchase an annual resident pass valid at Henderson Beach State Park from the city for $30 (valid Jan. 1-Dec. 31; for senior citizens age 65 and up is $25. There is a limit of one pass per household and a limit of 8 people per vehicle. Residents must provide proof of residency at the time of purchase. Passes can be obtained at Destin City Hall or the Destin Comunity Center.
Currents Resale & Boutique NOW OPEN!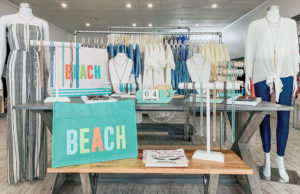 Shop for a wide range of new and gently used designer apparel, handbags and accessories, plus Currents' very own boutique line! Currents accepts new and gently used designer and boutique clothing, shoes, accessories and handbags. The commission breakdowns are: Clothing: 40/60; and Designer: 50/50. Any unsold item will be donated to Be Generous with owner approval. Walk-ins are Welcome! Open Monday – Friday 10-5 and Saturday 10-4, visit @currents.resale.boutique on Instagram and @currentsboutiquedestin on Facebook. Currents is located at 4507 Furling Lane, Suite 104 in Destin, between Destin ER and City Market Bayside.Call (850) 830-6013 or Email currents.boutique@gmail.com for more information.
Boys & Girls Clubs of the Emerald Coast Enrolling for Summer Program
The Boys & Girls Clubs of the Emerald Coast has opened enrollment for its summer program providing quality instruction, engaging activities and field-trip experiences. Open to students who have completed kindergarten, the fee is $400. Discounted rates are available for students who qualify for free or reduced lunch. A one-time, $25 registration fee will be added to all summer memberships. Monday through Friday, 7:30 a.m. to 6 p.m. (6:30 a.m. to 6 p.m. at the Destin Club) following the last day of school until the school year begins. Summer programming will be offered at the following Clubs: Pensacola-Englewood Club, Destin Elementary, Fort Walton Beach Youth, Fort Walton Beach Teen, Kenwood Elementary, South Walton, and DeFuniak Springs Club.
Healing Paws For Warriors Graduates Veteran / K9 Teams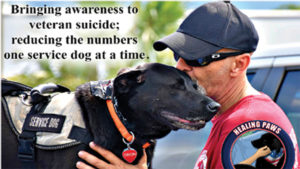 The local nonprofit group Healing Paws for Warriors (HP4Ws) recently graduated five veteran/service dog teams after three months of intensive training:
(Retired – Army) Tabby Butler (and service dog Dixie); (Retired – Army) John Phelps (and service dog Boomer); (Retired – Army) James Lewis (and service dog Hopper); (Retired – Marine) Troy Maxey (and service dog Gunny); and (Retired – Air Force Reserve) Tom Talbot (and service dog Gunny). Individually, each team either suffered from a physically injury or Post-Traumatic Stress Disorder (PTSD), Traumatic Brain Injury (TBI) and or Military Sexual Trauma (MST) during deployments while serving our country.
While the physical injuries were diagnosed and treated by medical teams, the psychological trauma takes more time. Trained service dogs have shown to be effective in aiding in medical crises and alleviating the physical and emotional symptoms our veterans continue struggling with long after returning from the battlefield. The veterans were matched with their K9 partners after being rescued from local shelters.
Record-Breaking Funds Raised for Children in Need
Destin Charity Wine Auction Foundation (DCWAF) celebrated the 14th Annual Destin Charity Wine Auction presented by Chuck Hutton Toyota on April 27, raising $3.6 million for children in need in Northwest Florida. Auction activities raised $2.6 million and a generous $1 million gift received two days later from local philanthropist, Ryan D. "Jume" Jumonville, brought the total funds raised to a record-breaking $3.6 million, a $900,000 increase over 2018's donations to the foundation's 16 benefiting children's charities, all of which operate locally in Northwest Florida. The dates for next year's Destin Charity Wine Auction weekend are April 24 – 26, 2020. Visit www.DCWAF.org.