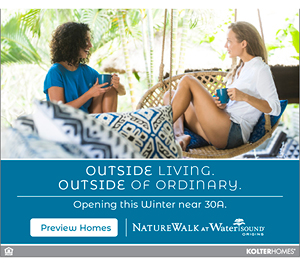 By Peggy Brockman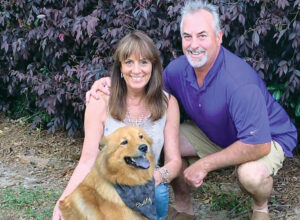 Our Hometown Hero, Vickie May Edge, lived life full on. She was the light in every room she walked into until the morning of Aug. 6, 2020, when the light and life was taken from her. She loved deeply, lived faithfully, and gave anything and everything she could to any and everyone who had a need. If she only had $10 in the bank, she would find $40 for someone if they needed it—and she always knew who was in need because she cared enough to really talk to and get to know people. She had so many different pods of friends, because of her ability to make deep connections.
She loved her son Chase deeply and supported and loved him through some of the hardest times in his life. Her brother Derrick Edge was her hero, even at the end. She also loved her "adopted daughter," Chameron Perry, who had worked faithfully by her side for 14 years and would be the one to take over her business, Edge of Paradise Day Spa in Destin. She had been grooming her for that for years. And, Chameron IS keeping Vickie's business alive.
Vickie wanted a fairytale life and she deserved that for all she had done for others. I work with United for a Good Cause, Inc., and when we launched our HOPE Squad Suicide Prevention program for the schools, she was the first to step up and coordinate a fundraiser for us. At Christmas, when someone had 60 bikes for us to give away, I knew who to call. Vickie got friends from all around to come pick them up and deliver them to the north end of the county where there were some children in need. She loved supporting Shelter House – our local agency for Domestic Violence and Sexual Abuse. She was always buying food or items needed to take there. She always helped with fundraisers and in February this year, she reached out to all she knew and asked for donations for items to go in goody bags. She made up beautiful little bags of joy so every woman and child in the shelter would receive a Valentine gift. The baffling irony is she was brutally murdered by a boyfriend she met online, and was killed during an act of domestic violence.
Recently, she made the decision to give her biggest gift of all – to help a friend she had only known well for a relatively short time. That friend, Kathy Houchins, is in dire need of a kidney transplant and Vickie was planning to be her donor. She felt God had called her to do that and when she got tested, she was a near perfect match. Planned for January, we had started a big campaign to pay for the transplant as both donor and patient incur extra expenses outside what the insurance pays.
Sadly, on Tuesday before her death on Thursday, Vickie was diagnosed with Stage 2 colon cancer and was told she could no longer be a donor. On Wednesday, we all cried together as I sat with Kathy and Vickie on the phone as she told her the news. That whole day, she kept saying, "Don't worry, I am going to find you a donor – I promise we will get you a kidney." She wasn't worried about the fact she had cancer—only that she needed to find another donor to replace her. That was how she spent her last day on this earth…trying to help a friend in need.
In May she had met a guy on Facebook Meetup from Milton that she believed to be her soulmate and prince in shining armor. He promised her the sun, the moon and the stars and rushed her to get married in October, because he couldn't live without her. She was finally getting her fairytale. He was buying her a new house on the lake where she wanted to live, giving her a new car for a wedding present, even buying her son a truck. He even had their names tattooed on his arm the week before he killed her, knowing that was his ultimate plan. She was so caught up in the fairytale romance, she didn't realize he had begun controlling every minute of her time, separating her from friends, talking her into staying with him and missing work because he couldn't be without her. When he wrote her the $15,000 check that he knew would bounce to pay for the wedding, since all he had told her had been a lie, he decided the only way out was to brutally murder her. I won't share the details of what a monster he really was—this story is about the wonderful woman he took from us all and what she would want every woman to remember as they search for that fairytale.
Vickie did a background check – it was clean. What she didn't do is speak to an ex-wife. She would have found out he had anger issues. What we believe she would tell you is to slow down, take your time to REALLY get to know someone. If they want to consume all your time, that is not about love—that is about control and neediness. If they are always patting themselves on the back about how wonderful they are, that is narcissistic behavior and that can be dangerous, because they might decide that if they can't have you, then they don't want anyone else to. It's ok to ask to see their financials if they are asking you to marry them.
What she would also want you to know is to live a full life each day. Leave a legacy of giving so others may live and enjoy even just one moment in life because of something you did for them without ever taking credit for it. If you would like to honor this wonderful woman's memory, there were things she was passionate about raising money and awareness for—Shelter House www.shelterhousenwfl.org; the HOPE Squad Suicide Prevention & Awareness program www.bringhopenow.com; or give the ultimate she was willing to give – be a kidney donor for Kathy or donate to the transplant fund so that when a donor steps forward, the surgery can happen right away. www.helphopelive.org/campaign/17417. Although not as she would have wanted it to go, she got her ultimate fairytale as she now has golden angel wings and sits in the arms of her Lord and Savior. Let us all be like Vickie and keep her legacy alive.