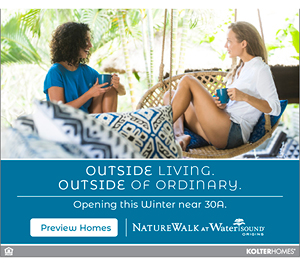 Every song should tell a story. At least, that's what we, as listeners, are drawn to and that's what becomes meaningful in our personal lives. And that's what is so special about the 30A Songwriters Festival. On Jan. 17-20, South Walton will be transformed into a songwriter's paradise and the "hottest" mid-January destination for music fans at one of the coldest times of the year. This year's 11th Anniversary lineup brings together more than 195 songwriters, over 250 performances at more than 25 venues.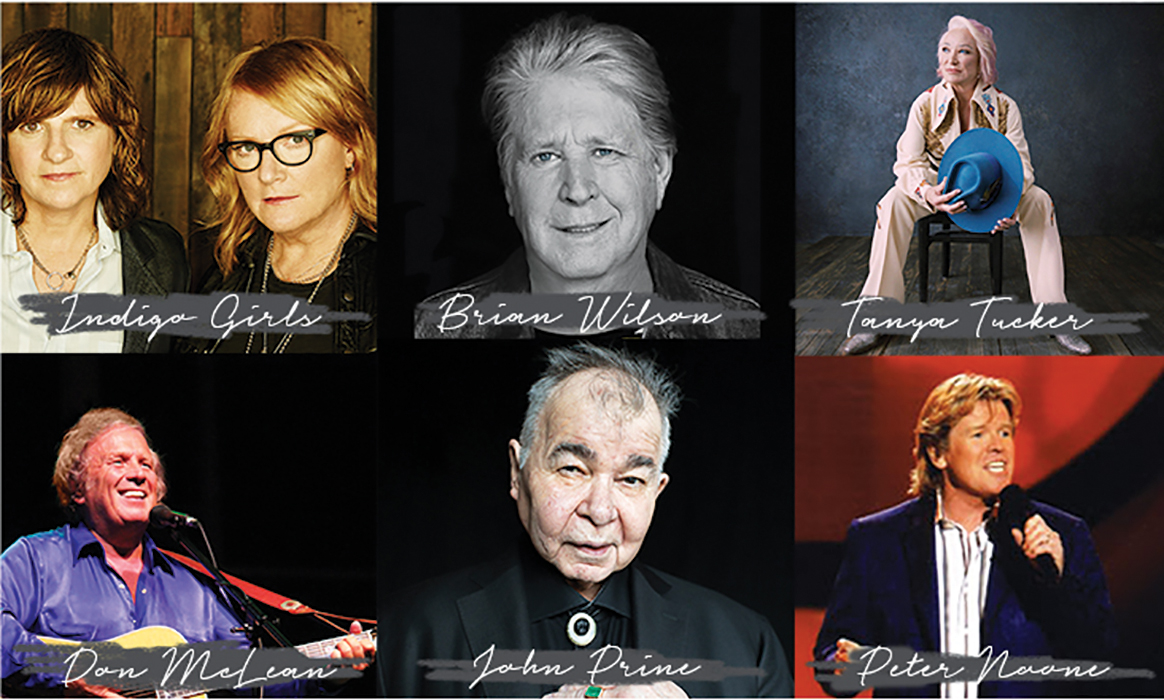 All net proceeds benefit the Cultural Arts Alliance of Walton County (CAA) and help to fulfill its mission to support the arts. To purchase weekend passes or VIP weekend passes, visit 30asongwritersfestival.com/tickets.
The initial round of confirmed headliner artists at Grand Boulevard on Sat., Jan. 18 include iconic artists John Prine, Indigo Girls and Tanya Tucker. On Sun., Jan. 19, the legendary Brian Wilson, Don McLean and Herman's Hermits starring Peter Noone will perform.
Wilson will perform with his heralded nine piece band and recreate his most beloved and sophisticated productions (including early Beach Boys' hits "Don't Worry Baby," "Fun Fun Fun," "Warmth of the Sun," and Pet Sounds classics "Wouldn't It Be Nice," "God Only Knows," "Good Vibrations") live at Grand Boulevard. Indigo Girls have just completed their new studio album entitled Look Long, recorded at Peter Gabriel's Real World Studio in the UK. Produced by John Reynolds and scheduled for release early 2020, they will introduce new songs from the much anticipated album at 30A in January. John Prine and his band return to 30A by popular demand. The revered songwriter's past year was highlighted by his highly acclaimed triple Grammy nominated album The Tree of Forgiveness, from which he will perform songs as well as classics like "Sam Stone," "Angel from Montgomery," and "Spanish Pipedream." Tanya Tucker will showcase new songs from her acclaimed new album While I'm Livin (produced by Shooter Jennings and Brandi Carlile) and will sing "Delta Dawn" and other classic hits. On the headline stage Sunday, Don McLean will perform hits spanning three decades. The RIAA and the National Endowment of the Arts named "American Pie" a top 5 song of the century with "Over the Rainbow", "This Land is Your Land", "Respect" and "White Christmas." Hailing from Manchester England, Herman's Hermits starring Peter Noone distinguished himself as the youngest musician of the British Invasion to break big in the U.S. His legacy – eight gold singles, fifty-two million records sold, hundreds of TV appearances and a Broadway play.
Confirmed prominent songwriters performing two shows each throughout the weekend include: Dan Wilson (Semisonic), Peter Yarrow (Peter, Paul and Mary), Mindy Smith, Todd Snider, Elizabeth Cook, Birds of Chicago, Sierra Hull, James McMurtry, Carlene Carter, Shawn Mullins, Nikki Lane, Matthew Sweet, Mary Gauthier, Chastity Brown, Hayes Carll, Gretchen Peters, Will Hoge, Marc Broussard, Sarah Lee Guthrie, Darrell Scott, Chely Wright, Over the Rhine, Jeffrey Steele, Pat McGee Band, Amy LaVere, Livingston Taylor, Paul Thorn, John Fullbright, Steve Poltz, The Secret Sisters, Robyn Hitchcock, Miles Zuniga & Tony Scalzo (Fastball), Ken Block & Drew Copeland (Sister Hazel), Aaron Lee Tasjan, Lindsay Lou, Radney Foster, Bob Schneider, Allison Moorer, David Ryan Harris (John Mayer band), Dan Bern, Cory Chisel & Adriel Denae, Amy Ray (solo), Emily Saliers (solo), Robert Ellis, Jonny Fritz, The Honey Dewdrops, Grant-Lee Phillips, Griffin House, Peter Holsapple & Chris Stamey (dBs), Chris Stills, Amy Rigby, Abe Partridge, Liz Brasher and AJ Ghent.
For a complete lineup of additional confirmed new and returning artists, including beloved local bands and artists, such as Chris Alvarado, Kyle LaMonica, Boukou Groove and Donnie Sundal, visit 30aSongwritersFestival.com. You can also begin listening to artists playing in 2020 now by checking out the 30a Songwriters Festival Spotify page (Spotify.com/30aFestival)!