By Victoria Ostrosky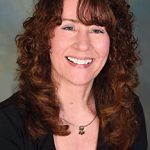 Jared was helping save the planet by receiving most of his bills electronically and paying his invoices online. It saved him time, since he invariably quickly scanned them then paid with a few clicks. He loved how it freed up his time to do other things he deemed more enjoyable.
But as his eyes scanned this email from his insurance carrier, they abruptly stopped at the 'total premium' number. "What the…?" He searched through his documents until he found his declaration page from last year to compare. He was right! The premium was a lot higher this time. He'd get to the bottom of this – hopefully there was a mistake somewhere.
"Good afternoon, Jared!" said Naomi, his agent. "What can I help you with today?"
"I just looked at my renewal documents and the premium went up a lot – please tell me it's a mistake."
"I wish I could! Since Hurricane Michael, many of our carriers have filed for rate increases with the Department of Insurance, and as the increases are granted, they're passing them on to you at your policy renewal. My premium went up, too, if that's any consolation."
"We must be able to do something to get this premium down!" replied Jared with exasperation. He trusted Naomi's integrity and experience, so would rely on her guidance.
Naomi went on to give Jared more detail about the market and what was happening to cause the, sometimes quite large, increases. "Many carriers are still working through their losses from the natural disasters of 2016 through 2019. Along with rising reinsurance costs (insurance purchased by insurance carriers to mitigate exposure), litigation and AOBs (Assignments of Benefit) from Hurricane Michael, Hurricane Irma and other recent disasters, and rate increases that should have been taken prior to these catastrophes, has caused a major shift in the market, or 'hardening.' Many carriers have also tightened their guidelines on roof age and water heater age as another way to mitigate their risk exposure."
She explained how the cost of home insurance in Florida has been one of the highest in the nation for a while, and will continue to increase, at least until the market readjusts.
"And it isn't just affecting the homeowner's insurance market," said Naomi. "The personal auto and commercial business lines premiums are also on the increase."
Jared and Naomi carefully reviewed his insurance coverages. Jared decided to make a few adjustments to bring down the overall premium, but without sacrificing necessary protection. One thing they were able to reduce was his Coverage C – Contents but keeping the replacement cost in place. And since this home was not his primary, but secondary, he felt comfortable reducing Coverage D – Loss of Use. One last thing he did was increase his AOP (all other perils) and Hurricane Deductibles. Naomi was only comfortable making these changes to Jared's policy once he understood how these changes would affect him in the event of a claim.
"Increasing your deductibles will save you some money on the premium, but remember, your out-of-pocket will be greater if you file a claim."
"That's ok," replied Jared. "I would only file a claim for something major anyway."
"I know this news was unwelcome," said Naomi, "and I want you to know how much I appreciate your confidence and trust in me as your agent as we navigate these changes in the market."
For independent agencies, they have multiple carriers they write through, and sometimes a rate increase from one carrier won't be as great as another's. So, it might be beneficial to have your agent take a look at other carriers to determine if it would be in your best interest to stay, or place you somewhere else.
The bottom line for the Florida homeowner's insurance market right now is this: brace yourself for some premium increases, and feel free to ask your agent to help you make wise decisions for any adjustments to your policy coverages.
Insurance Zone, owned by Joe and Lea Capers, is a full service commercial and personal lines insurance agency serving Destin, Miramar Beach, Santa Rosa Beach (30A) and Inlet Beach. Visit their Video Library on www.ins-zone.com and watch several informative videos on 'Homeowners, Condo and Umbrella Liability', or call 850.424.6979. Victoria Ostrosky, author of this article is an Agent/CSR with IZ.