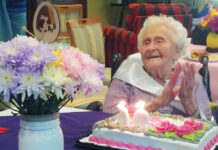 Local resident Nancy Wills (and her siblings') mother, Margaret Wills, was born April 18, 1924....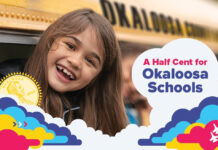 By Michelle Anchors The economic prosperity of Okaloosa County can be negatively affected by events that...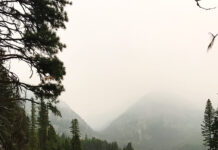 By Jodell Haverfield, Luxury Travel Consultant ACC More than ever, booking with a travel specialist is...
By Pastor Dave Holland An argument started among the disciples as to which of them would be the greatest. Jesus, knowing their thoughts, took a...
By Sean Dietrich There is something about the way the sun falls upon the lustrous water of the Choctawhatchee Bay that lights my heart on...
Passion. Purpose. Painting. By Lori Leath Smith "I have always loved art, music and nature, especially the beach; they've served as relaxing "escapes" for me," says...
By Stephenie Craig Even if you highly value optimism, 2020 is giving you a run for your money. As we sit six months into the...
Do you remember what it feels like to have clean, smooth skin? Remember how beautiful your skin looked until all those "blackheads" popped up?...
By Lisa Leath Turpin, Wellness Coach You may hook it, but can you pull it in? Do you have what it takes to go the...
By Kay Leaman, Health Architect With the approaching cooler weather, the long sleeves and slacks come out and taking the place of beaches, boats and...
Funds to Benefit Seaside Neighborhood School & Seacoast Collegiate High School The Seaside School Virtual Half Marathon + 5K is now open for registration to...
By Victoria Ostrosky I can hear the entire Panhandle breathing a collective sigh of relief that the wet, windy, destructive month of September is over....
Residents across Northwest Florida know just how devastating a hurricane can be on a community. Unfortunately, worried homeowners trying to pick up the pieces...
By Rita L. Sherwood Ryan knows a good thing when he sees it. He grew up with his family vacationing down here from Chicago, and...
By Scott Miller Say what? Football is back; that's what! There's no place like the South; we embrace this time of year like nowhere else....